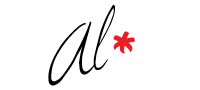 About Al Kags
Al Kags is a consumate serial entrepreneur having started and grown several successful businesses including MClabs, a technology applications company and The Goode Group, a group of Marketing & Communications companies.
Al Kags is also the founder of the Open Institute, an Pan-African organisation based in Nairobi, Kenya that works with governments and civil society organisations to promote Open Government and Citizen Participation.
Primarily, Al works across sub-saharan Africa but contributes to global open government movements. He is currently also a member of the Global Open Data Working Group and the Global Open Data Initiative. He is a co-chair of the Kenya OGP Working Group and was the chair of the Kenya Open Data Taskforce and the Kenya Open Government Initiative.
Al is a Mandela Washington Fellow (2014) and was recognised as a New Generation African Leader (2013) – African Leadership Network among other recognitions.
In Kenya, Al has worked with the government to develop and implement ICT Policy for the country and was the fourth employee at the Kenya ICT Board when it was formed. During this time he was responsible for the Kenya Content development strategy (Tandaa) and the citizen access programmes.
Al Kags has been a prolific writer for many years, having written ground-breaking analytical stories in various media including BBC online, The Standard Newspapers and others. He published a book called Living Memories that documents the stories of elderly Kenyans who were adults in the 1930s, 40s and 50s. He has also been published in diverse journals on diverse social issues. As an accomplished poet, Al published the Quarterly Colour Series of Poetry, a series of poetry ebooks distributed online.
Al has a big interest in the future – what society will look like, what its workforce, environment, lifestyle will be like over the next few decades.
Contact me for speaking engagements or any other matter